Demonstrations, Lectures, Professional Support
デモンストレーション、レクチャー、プロフェッショナル サポート
Demonstration: The Way of Tea: A Meaningful Introduction
デモンストレーション:  有意義な時間〜茶道  (茶道を通じて日本文化を習得しましょう!)
One-time Event:  90 minutes to 2 hours

Recommended for beginners, including tourists. 

Tokyo and surrounding areas

Includes a short talk, 2 demonstrations, a bowl of green tea, a Japanese confection, and hands-on tea-whisking experience.

Participants are welcome to ask questions throughout the experience.

There are many chances to take photos in the Japanese tatami room and in the peaceful, traditional Japanese garden surrounding the venue.

Learn about the philosophy, history and aesthetics of this world-renowned art.

2-person minimum; 10-person maximum.
抹茶を飲むだけではなく、日本の文化の中での歴史などを知りたい人たちに。

簡単な説明と二回のデモンストレーション、抹茶を点てる体験。

聞きたいことは、いつでも質問どうぞ!

90分〜120分

二人から10人まで
 Demonstration for Sakata-no-Tane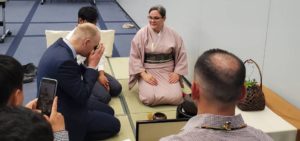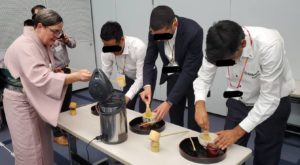 Demonstration at a Private Venue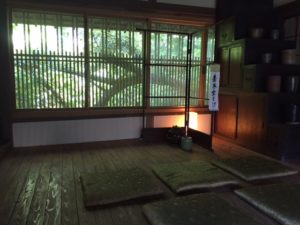 Demonstration for FEW Japan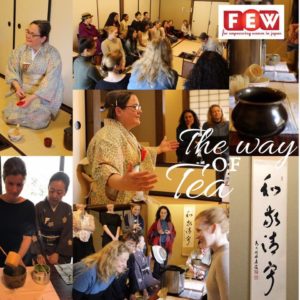 Demonstration for Hotel & Residence Roppongi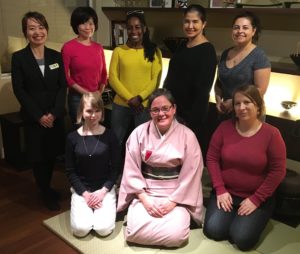 One-Time Lecture    一回のレクチャー
     

Content created to match the audience.

     

Recommended for schools (junior high school to graduate school).

     

Cost depends on audience, material, length, etc.

     

Some possible themes:

Unwinding the Way of Tea (basic introduction) 

Why Study Japanese Culture? (inspirational message)

Introducing Japanese Culture to Non-Japanese. (cross-cultural theme)

An American Woman Encounters Tea (humorous personal experience)
受講者に合わせた内容

出前授業(中学生から)

授業料は受講生、内容、時間等による

テーマは例として

茶会とは?(基本編)

日本文化を学ぶのは?(精神的な観点から)

日本文化の紹介ー日本人以外の方々に(異文化) 

一人のアメリカ女性と茶の出会い(体験談)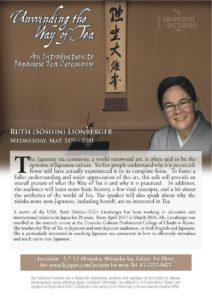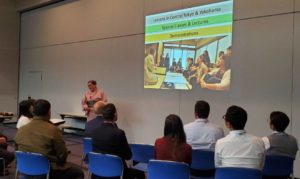 Series of Lessons or Lectures   シリーズ授業
Multi-part Lectures (3-part, 5-part or 10-part)

Recommended for diplomats, interpreters, tour guides, community colleges.

Cost depends on length of series, content of lessons/lectures, number of participants.
複数回授業(3,5,10回)

通訳、観光ガイド、市民大学等向け

授業料は回数、内容、受講者数等による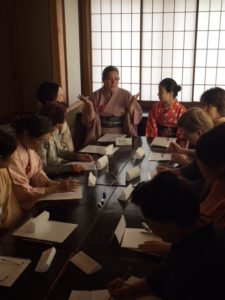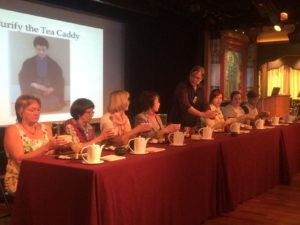 Professional Support プロフェッショナル サポート
Tea Event Production

Interpret for Japanese Teachers 

Guide/Escort Guests at a Tea Event

Private Coaching on the Way of Tea in English
茶事プロデュース

日本人教師への通訳

茶事でのガイドと付き添い

英語での茶道個人指導